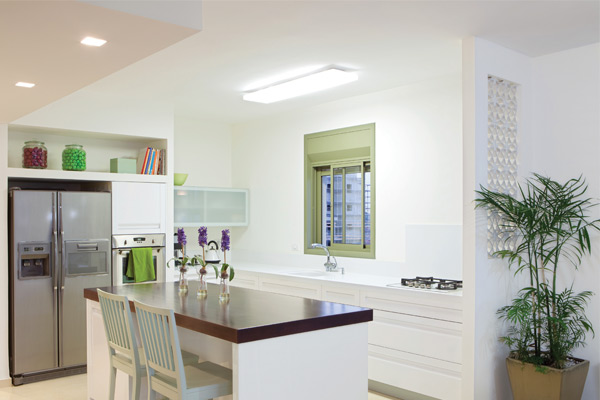 Wall Mount Ventilation Fans
These fans shall be installed to exhaust air through a wall. They are equipped with outside shutters which will open when the fan on and vice versa. There is a wide range of products, either blade size or functions, that can fit various requirements.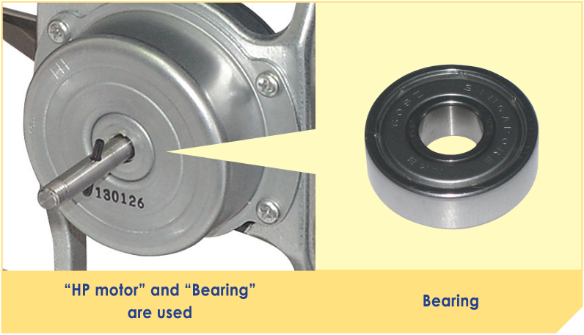 HP (Half-Pitch) Motor & Bearing
Compared with previous models, new models adopt HP (Half-Pitch) motor and long life bearing that prolong the product durability, from average 30,000 hours life time to 60,000 hours.
Compact & Stylish
Compact size with powerful exhaust capacity can fit most bathrooms of up to 7.5m2 and 15m2 respectively. Moreover, the slim and elegant design of the front louver matches any modern decor perfectly.
Easy Installation
The Exhauster is well-designed to facilitate the installation of the product. With the supplier accessories, only a few steps are required to complete the set up of the fan.
All Accessories Included
The Moisture & Smell Exhauster includes all required accessories in the packaging. It provides you the most convenience for product purchase, and also saves your time of seeking available accessories in the market.
Back Draft Shutter*
Dirty air or odor from other rooms may flow inside the house through the duct when the fan is not operating. The back draft shutter covers the duct hole as the fan is not in use, blocking the ingress of wind and water.
*Shutter Series (For Vertical Shaft only)
Trace Prevention*
When it rains, rain water flowing along pipe hood may cause trace marks on the wall. The exclusively designed duct ring prevents water flow from making traces on the wall.
*Pipe Hood Series only
10EGKA/15EGKA
• Pipe Hood Series
• Powerful exhaust of moisture and smell
• Compact and stylish design
• Prevent trace caused by rain water
• All accessories are included for convenience
• Easy installation
• Wall thickness 100 – 150mm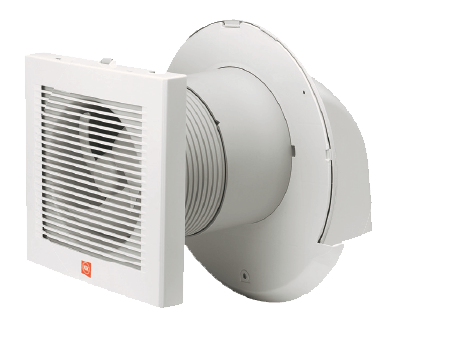 10EGSA/15EGSA
• Shutter Series (for Vertical Shaft)
• Powerful exhaust of moisture and smell
• Compact and stylish design
• Back draft shutter
• All accessories are included for convenience
• Easy installation
• Wall thickness 100 – 150mm