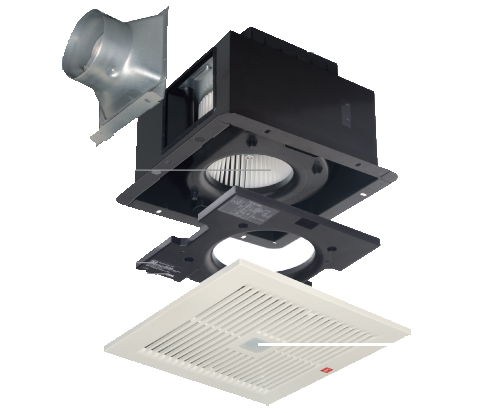 Energy Saving
The newly developed Direct Current (DC) motor reduces power consumption that increases energy efficiency up to 29% and saves operation cost accordingly.
Auto Operation
Motion sensor allows maximum speed operation of product to be activated by human motion automatically.
Intelligent Technology
The innovative technology maintains constant airflow that minimizes static pressure limitation induced by duct length to increase flexibility of installation.
Flexibility & Convenience
Variable air volume provides 5 airflow levels and stop mode, that are available for low speed setting to suit your requirement. Switching maximum speed to low speed after leaving can be done by delay timer automatically.
24CUH/24CDH/24CHH
Condenser motor with thermal cut-off
Well lubricated bearing for long life operation
Pre-installed power cord
Resonance-Noise-Absorption structure
High performance taper blade designed Sirocco fan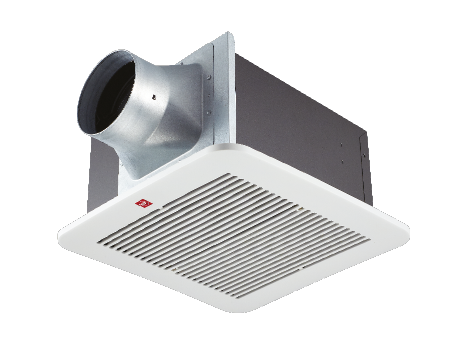 17CUH
Condenser motor with thermal cut-off
Well lubricated bearing for long life operation
Pre-installed power cord
Resonance-Noise-Absorption structure
High performance taper blade designed Sirocco fan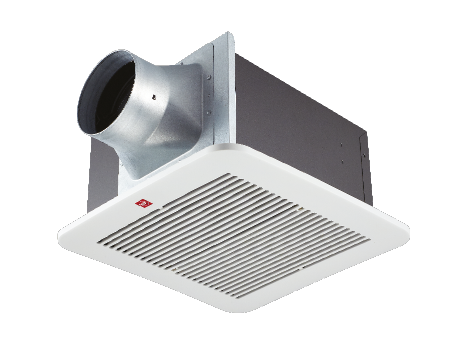 24JRB
• DC motor
• Constant airflow
• Variable air volume
• 15-minute delay timer
• Auto operation by motion sensor
• Resonance-Noise-Absorption Structure
• Taper blade sirocco fan
• Pre-installed power cord