HEPA Composite Filter
Maintains a clean space by removing 0.3μm particles up to 99.97%. Removal performance of filter only. The performance for whole house would be different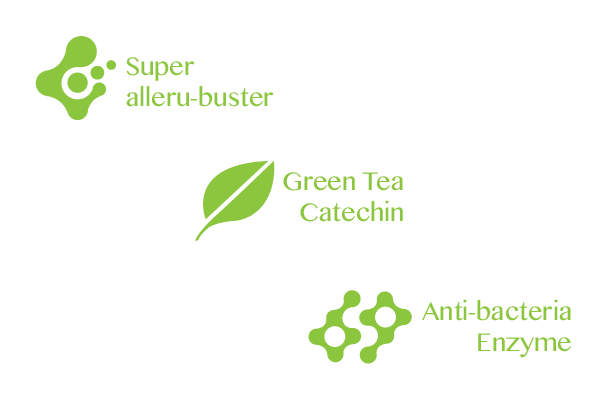 Super alleru-buster
Super alleru-buster can inhibit certain kinds of allergen up to 99% by surrounding and restraining the allergens with the phenolic polymer.
Green Tea Catechin can inhibit certain kinds of virus up 99% by surrounding the viruses with the Catechin.
Anti-bacteria Enzyme prevents the reproduction of bacteria and molds in order to ensure a clean environment.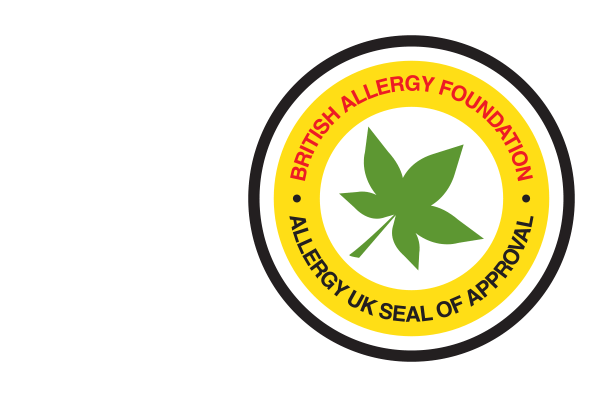 Seal of Approval
Certification and "Seal of Approval" endorsed by the British Allergy Foundation approves that KDK Air Cleaner has significantly reduced allergen contact.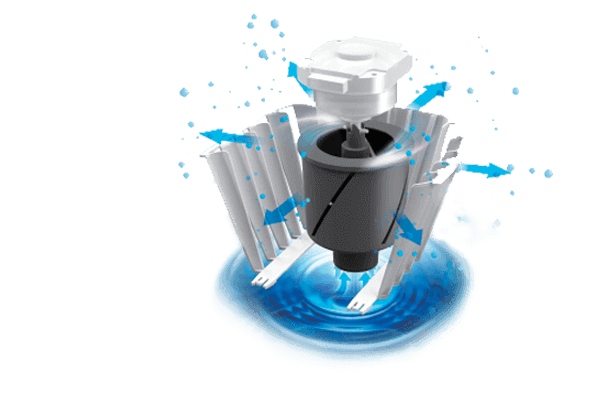 Cool and Humid Air with Mist Technology
Moisturize and Lowers Temperature about 10° C
When the high speed mist rotor is operated, water is crushed thus generating invisible mist, smaller than 1μm.
Invisible mist has larger contact surface area which effectively absorbs the heat energy and makes you stay cool and comfortable in a day.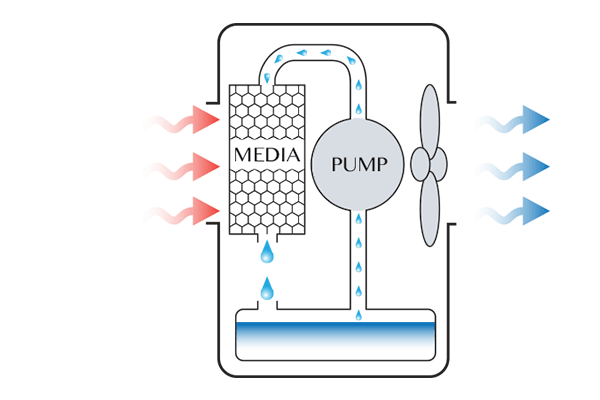 Traditional Evaporative Cooler Mechanism
Evaporative Cooler Mechanism uses evaporation to cool the air. In an evaporative cooler, a pump circulates water from the reservoir on to a cooling pad, which in turn becomes very wet.
A fan draws air from outside the unit through the moistened pad. As it passes through the pad the air is cooled by evaporation.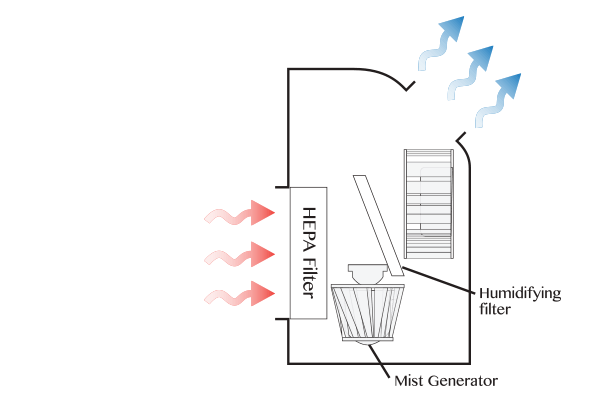 KDK Unique Mist Cooling Technology
We at KDK used the simple fundamental technology where the water which is pulled from the side tanks is crushed by rotation of Mist rotor and extremely tiny mist particles – 1 µm are generated.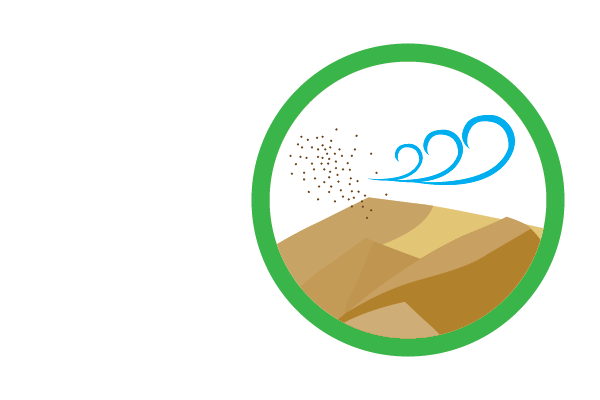 Smart Sensors
Sandstorm Sensor
Sandstorm indicator can indicate the pollution of sand dust – and adjust the fan speed accordingly.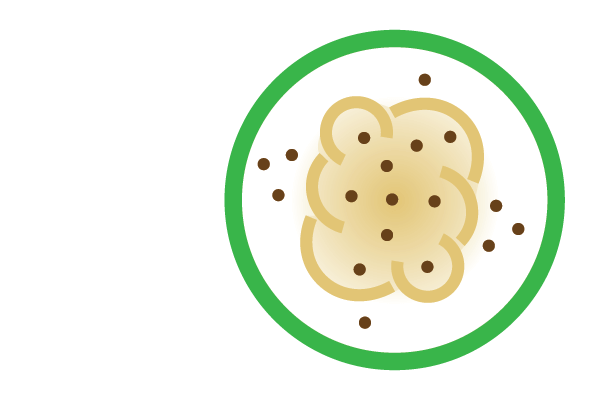 Smart Sensors
Dirt Sensor
The sensor can detect the pollution of the air, and show the pollution level by the indicator.
The product can adjust the air volume according to the air pollution automatically and purify the air by optimal air volume when the setting of air volume is "Auto" operation.
Sensor Scope: • Sand dust • House dust (dust, dead bodies and excreta • of ticks, mold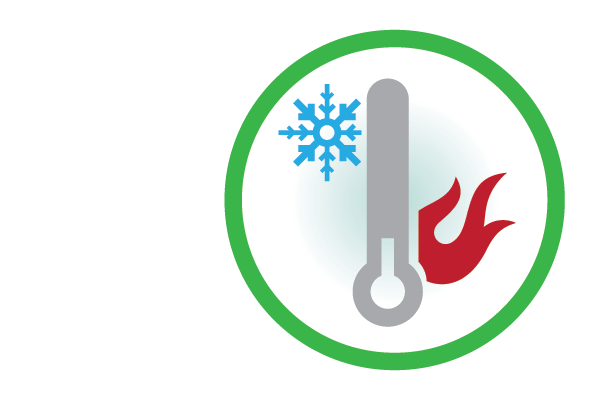 Smart Sensors
Temperature/ Humidity Sensor
The sensor will sense the current humidity and temperature of the room *1
*1 which may differ from the value on your thermometer & hygrometer. For indication purpose only. It can't be set.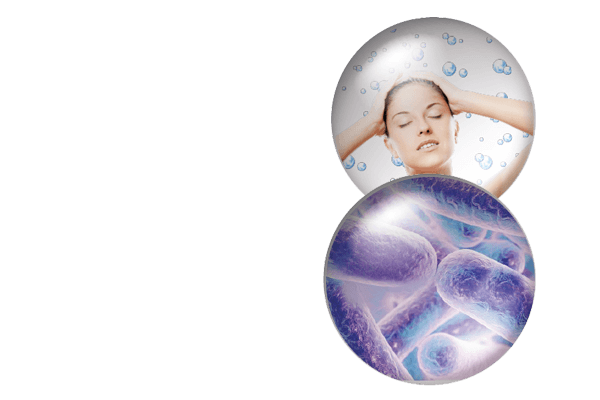 Humidification benefits
Softer, more vibrant skin.
Cold, dry air saps moisture from your skin, which causes all kinds of problems, including dryness, dullness, flaking, and accelerated aging. A humidifier can help prevent all these damaging effects, and help
Reduce risk of infections.
Viruses and bacteria can't travel as well in moist air.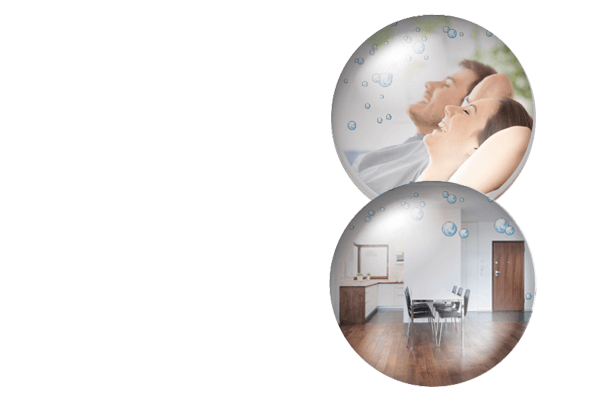 Humidification benefits
Faster healing times
Keeping your nasal passages and your throat moist will help you heal faster, and will reduce symptoms like coughing and sneezing.
Protected wood furnishings
Dry air can damage wood furniture, as well as moldings and doors, causing them to split and crack. A humidifier can help preserve the wood, maintaining your pieces for years to come.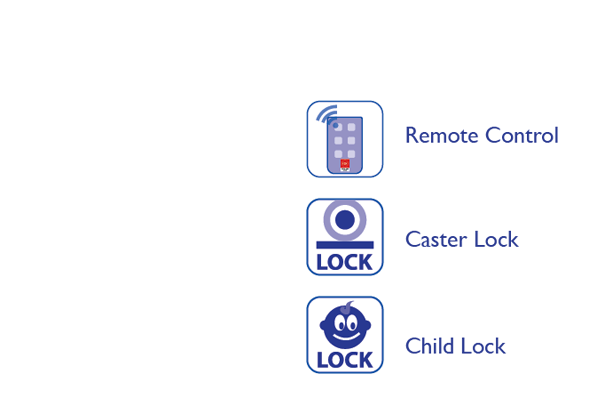 Other Features
Remote Control
Enjoy the convenience of accessing and operating a host of functions from the comfort of your couch.
Caster Lock
The caster can be locked to avoid incidents where the product is moved unintentionally.
Child Lock
By turning on this function, any alternative selection is ignored in order to avoid intentional misuse.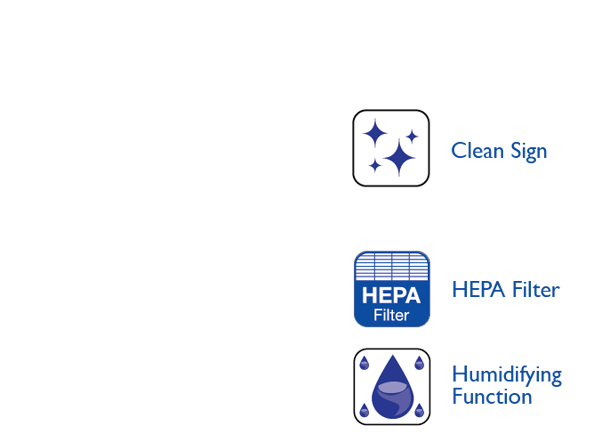 Other Features
Clean Sign
The cleanness of surrounding air can be recognized with the clean sign. Air quality is monitored by sensors and the pollutant level is indicated on the display.
HEPA Filter
Removes 0.3μm particles up to 99.97%.
Humidifying Function
During humidification, humidity sensor will detect the humidity of the room and control the operation accordingly.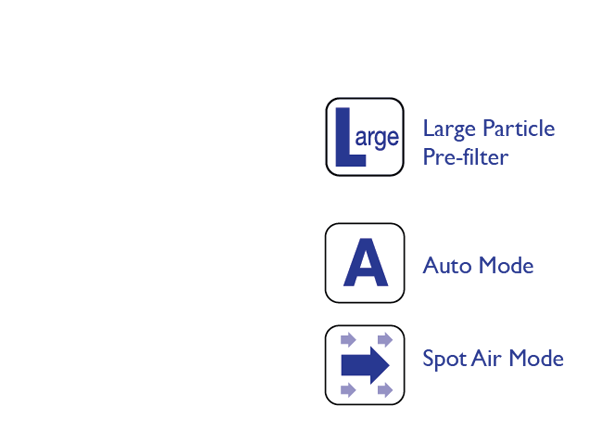 Other Features
Large Particle Pre-filter
Pre-filter removes sand particles larger thann 1mm which in turn, increases the over-all life of these filters.
Auto Mode
The appropriate speed will shift automatically according to the pollution level.
Spot Air Mode
In case of a quick cleaning of the air for a specific area is required, such as removal of tobacco smell, 'Spot Air Mode' should be used.