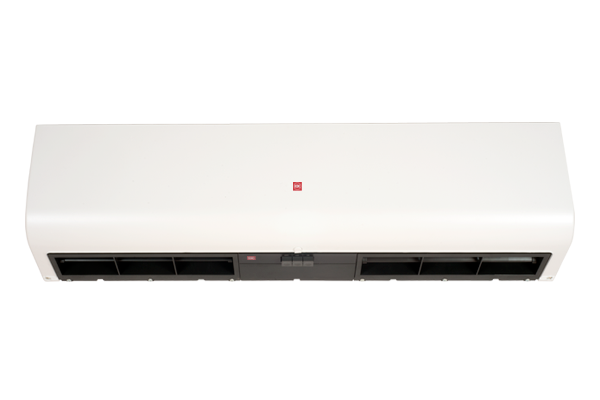 Metal Sirocco Fan Series
Doors of a shop need to be opened frequently to let people pass through. However, open door allows air leaks to outside that increases energy consumption of air conditioners. By using air curtain, an invisible air screen will built up to minimize air exchange between the air at outisde and indoor.
Efficient Barrier Effect
Hybrid Cross Flow Fan is adopted that airflow distribution is wide and uniform within the air stream while the air volume output can be maintained with low noise level.
Unique Auxiliary Air Inlet allows more air intake at lower front that enhances airflow output.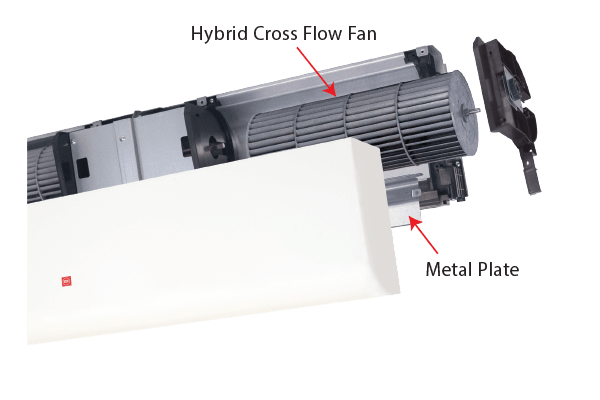 Easy Maintenance
The Cross Flow Fan can generate air current between the fan and front cover forming movement of dust that reduces accumulation of dust on the fan blade.
Simple structure allows convenient cleaning of the fan just detach the front cover and metal plate to clean product interior
Contemporary Design
Modern and streamline outlook fits the décor of interior perfectly. Also, the main air inlet locates at top of the product allowing a neat and clean image.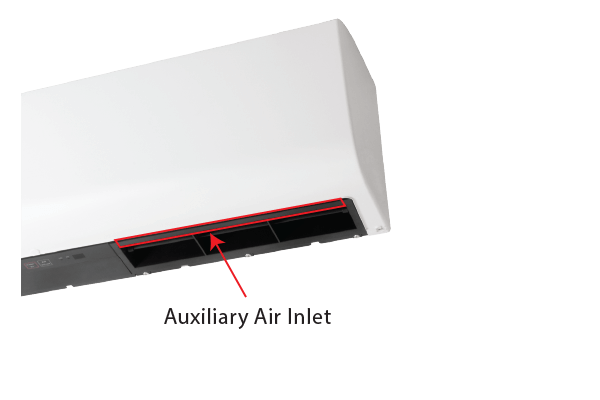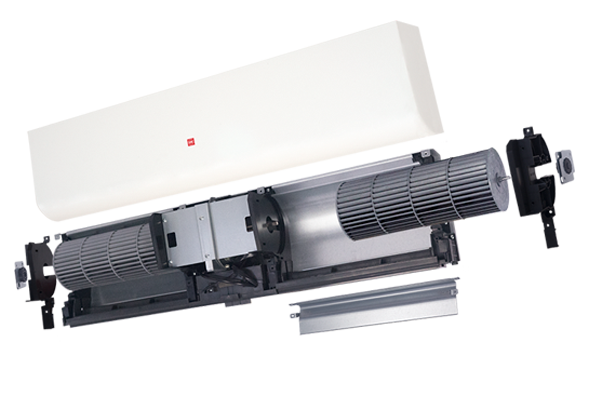 Improved Functionality and Workability
Distinctive Design of Sirocco Fan
It delivers high velocity and thin airflow which create longer reach and narrow diffusion. Such features can inrease shut-out ability and avoid uncomfortable feelings when you pass through.
ABS Resin Casing
ABS is a material which is highly resistant to rust and with high bending flexibility which make the outlook more streamline. It provides a simple design that suits all interiors.
Standard Type
08ESK/10ESK/12ESK/14ESK
• Product length = 900mm
• Unique Siroccp fan design
• Either wall hanging or suspending from ceiling
• Air deflection vent to adjust airflow direction
• 2-speed changeover by push button switch
• ABS resin casing provides better weather resistance
• Optional suspending hanger available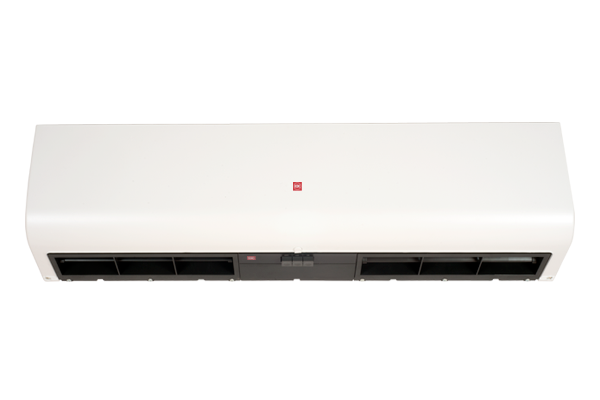 Extra Type
08ELK/10ELK/12ELK/14ELK
• Product length = 1,200mm
• Unique Siroccp fan design
• Either wall hanging or suspending from ceiling
• Air deflection vent to adjust airflow direction
• 2-speed changeover by push button switch
• ABS resin casing provides better weather resistance
• Optional suspending hanger available